The Ultimate Men's Resource:
An Interview With
Charles-Philippe Bowles
Aug 7, 2020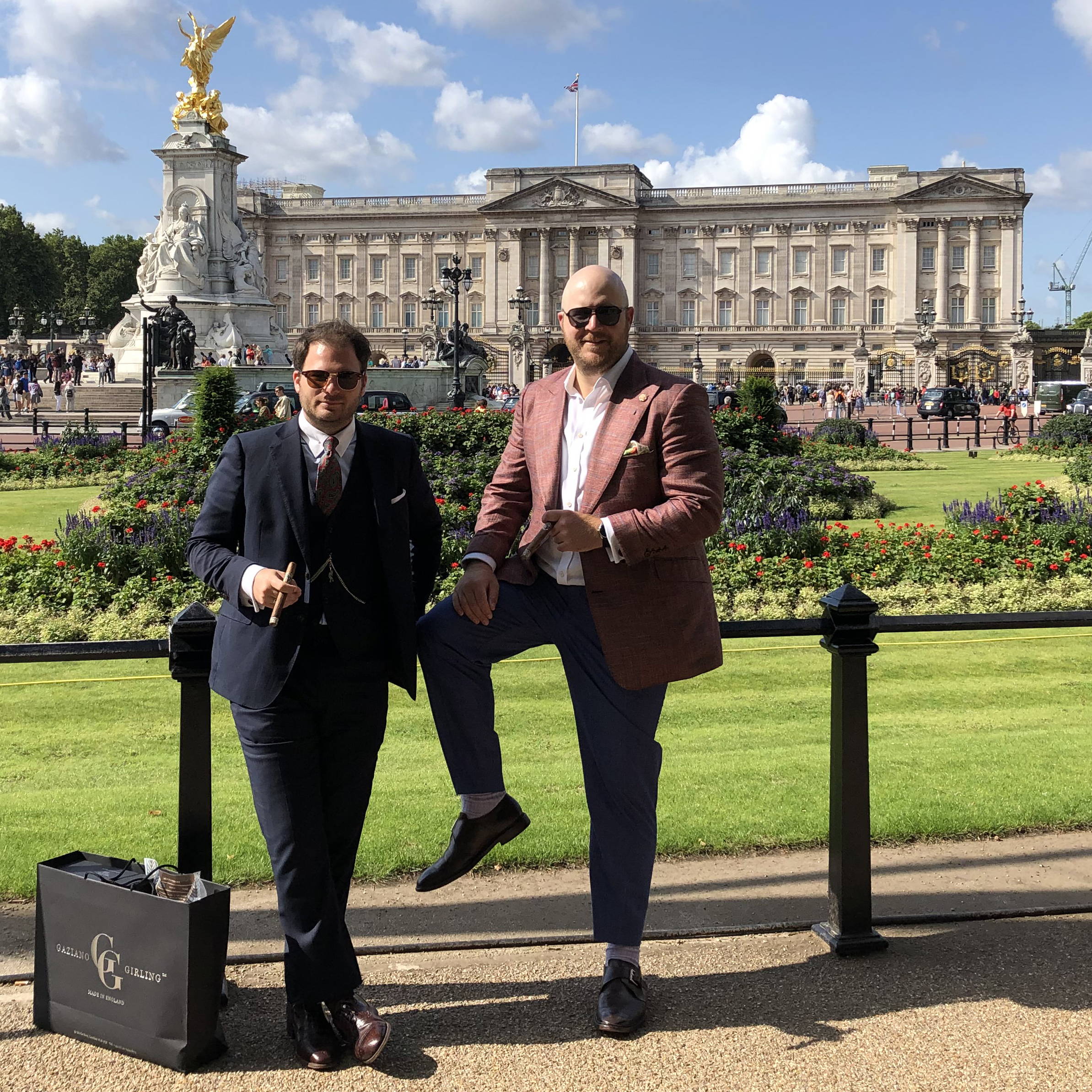 Firstly, can you introduce yourself?
I'm Charles-Philippe (but most people here refer to me as "CP") and I'm the editor-in-chief for Bespoke Unit. I have been professionally working for Bespoke Unit since 2017.
However, I had contributed a number of articles to it since 2013 when I was just a student in film production. After several years working in the film and advertising industry, I eventually made the switch after discussing it with Paul Anthony given my combined passion for men's lifestyle and writing.
What made you decide to start the bespoke unit?
Paul Anthony founded Bespoke Unit in 2013 after a growing dissatisfaction with the men's blogosphere. Paul owns a digital marketing agency and sought to combine his savoir-faire with his passion for men's lifestyle.
His objective was to create the ultimate resource for men, which would cover a plethora of verticals from tailoring and footwear to cigars and alcoholic spirits.
Paul's philosophy is founded upon the idea of being able to provide men from all backgrounds with the necessary knowledge in order to improve their lifestyle on every budget. Therefore, we seek to offer detailed and comprehensive content that can accompany them on their journey.
Bespoke Unit has significantly grown over the years and has now been recognised among the leading online lifestyle guides. We're proud of what we have accomplished but there is still much to do!


The social media world is developing at a much quicker pace every year. You have experienced the business for years, what do you think of the recent changes within the networks?
Social media has changed in many ways since Bespoke Unit was founded. It was first regarded as the ultimate platform for blogs and brands to be able to freely communicate their content and products.
Indeed, it offered an edge for many people were starting in its early days. However, with the development of algorithms and the growing trend of influencers, we came to realise that most social media isn't quite as effective as it used to be.
Recently, we have seen brands become more conscious of this change as well. Although likes and followers used to be a valuable metric for them, it's starting to become clearer that popularity doesn't always support their activities in the best possible way.
Fortunately, Bespoke Unit has always endeavoured to produce substance as well as style. We believe that focusing on creating quality content and an intuitive navigational experience has been far more sustainable.
While social media remains an essential component for presenting our work, most of our readers spend far more time engaging with our content through our site. As a result, it offers them a constructive learning experience instead.           
What makes a successful cooperation with brands and agencies?
We believe in offering a comprehensive and sustainable service with high-quality content that attracts our regular community but is also optimised for search engines to draw in new readers.

Our content provides brands with an opportunity to tell their story and we seek to reflect their vision and philosophies in all of our work. Attention to detail is very important to us and we ensure that we include all the elements that we believe differentiate one brand from another.

Brands are conscious of our unique value proposition and by supporting us, we can provide them with such engaging content.
You use video, social media, and other digital technologies to promote your work. How do you cope the balance between all the different parts of your work?
It can be particularly daunting and occasionally overwhelming to ensure of presence on so many platforms.
Organisation is key and we prepare our publishing schedule on a weekly basis, which in turn allows us to schedule all related social media in advance. While the content that we produce is the focus of our work, we must also ensure a physical presence on the networks to engage with the community as well as share fresh and spontaneous content, too.
What does success look like in this position, and how do you measure it?
Interaction, engagement, views, likes, comments, subscribers, time on page, clicks... There are so many metrics that can measure performance and growth.
However, true success can be measured by satisfaction and gratification. The most rewarding aspect of this profession is seeing the finished work and how our readers engage with it. We love to engage with our comment by answering their questions or even debating the finer points of the subjects that we cover.
Ultimately, success is a journey rather than a destination. As long as Bespoke Unit continues to offer quality content to inform its readers, we're accomplishing our mission.
Where do you think your growth will be next year?
We're currently navigating a difficult time with the Covid-19 crisis and I won't lie in saying that it hadn't affected us.
Before the crisis, Bespoke Unit was proudly hosting 750,000 monthly page views. Since then, it dropped by a noticeable percentage given a general change in behaviour. As people aren't going out, they aren't necessarily seeking to simply invest in the latest fragrances, suits, and shoes right now.
Fortunately, we have a lot of content covering cigars and alcoholic spirits that have experienced a large spike in popularity probably because they're spending more time at home.
We are currently in the process of recovery and we are seeing considerable improvement as time goes on. If we can expect full recovery soon, we aim to exceed our pre-Covid performance as well as expand our content to cover more subjects for men.
And lastly, some words for your fans and our readers out there who aspire to be like you!
We often speak to men who say that they don't know anything about suits, cigars, or shoes. Others will say that they can't afford them.

However, both a small wallet and limited knowledge can be easily overcome together by reading up on a subject. I admittedly didn't know a lot about many things but I thoroughly researched the content that I personally covered on Bespoke Unit to provide fully comprehensive guides and educate readers on subjects of which even I was ignorant at first.
By developing an understanding of such subjects, you can ultimately save money. After all, you don't need to buy a designer suit to look good when you can instead spend less to have a fully made-to-measure suit through a reputable online tailor like Indochino or Black Lapel.
Similarly, you don't need to make a significant investment on shoes when there are brands like Oliver Cabell that ethically produce footwear that surpass designer labels on quality for a fraction of the price.
Finally, don't aspire to be like us but embrace what it is to be yourself. Don't be afraid to experiment and step out of your comfort zone. After all, Bespoke Unit's initials are "BU".