Ultimate White Leather Sneakers Guide
Tuesday Bote — Jul 28, 2020
---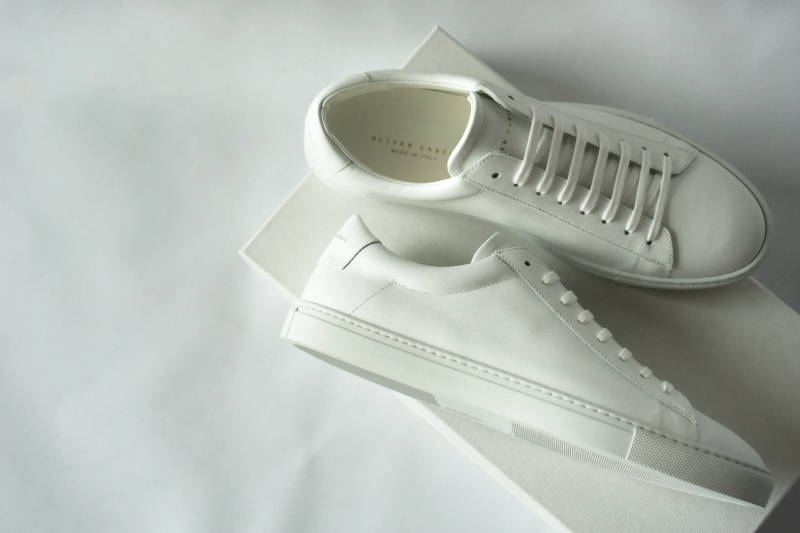 We may someday look back on these times as a return to the basics – or more specifically, the classics: staple pieces with minimalist details. Dressing well with minimalist shoes like white sneakers offer three advantages:

- You'll feel more confident because minimalist looks never go out of style
They will always look fashionably cool in any decade. Case in point, our favorite timeless style Icon and brand muse, Steve McQueen: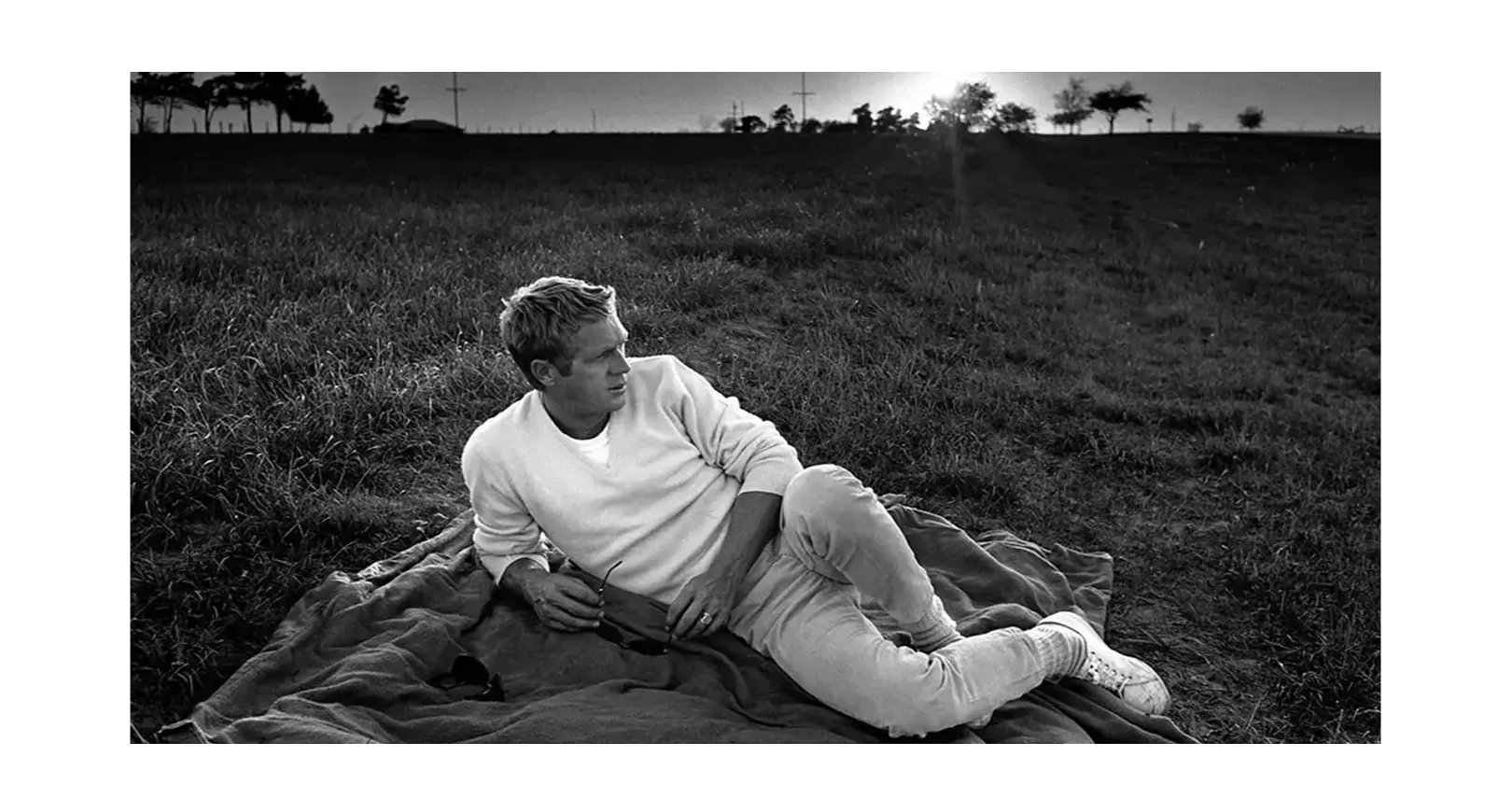 - The best white sneakers can save you a ton
A good pair of white leather shoes are investment pieces that make you look put together without costing you a fortune in shoe shopping. Casual White sneakers can go with your trusty summer shorts but can also work with spiffy unstructured suits for those special date nights.

- Less prep time, more fun
Keeping a streamlined shoe closet makes prep time a whole lot easier on the brain.
Who wants to spend an extra hour deciding what to wear when you could be enjoying yourself somewhere?

In this post, we're here to hold your hand to help you pick your first ultimate go-to pair of white leather kicks.
How to Make the White Sneaker Trend Work for You
White sneakers becoming a fashion trend was a godsend because it served up versatile looks for every occasion. White leather tennis shoes, in particular, gained popularity in the late 1960s when court shoes became a part of everyday streetwear outside of the sport.

In some ways, the clean, white aesthetic that offered so many styling options became its own curse. If you had white sneakers that could go with anything, you'd probably wear it for days or weeks on end. Some people just give up on minimalist white footwear because of the upkeep and everyday wear that these babies go through.

That said, there are a few ground rules that need to be followed, if you want to enjoy the full classic white sneaker experience:

1. Only buy sneakers that mesh well with your current closet items
Trendy shoes (ugly dad shoes, we're looking at you) have their place if you have a wardrobe to match, but even then, it'll still be a gamble.

Go instead for classic silhouettes that match your current wardrobe, so it'll be easier on your personal fashion choices and everybody else's eyeballs.
2. Sneakers can't double as dress shoes.
Sure you can get away with suits and sneakers on Casual Fridays and nights out on the town but that's about it. Unless you're a CEO attending your star-studded worldwide product launch, you can't wear sneakers to just any formal event. Weddings, or any other occasion where you'll need to stand with your boss or your mom for a formal pic fall into this category.

3. Treat Your Sneakers Like You Would a Vintage Car
Aside from obvious hygiene reasons, a dirty shoe is not a real-world aesthetic. Buy black if you don't like cleaning shoes, and have some reverence for the color white. It's the whole point of the exercise! A pristine white shoe is the cherry on top of your effortlessly styled outfit.
The Best White Sneaker Styles to Match Every Occasion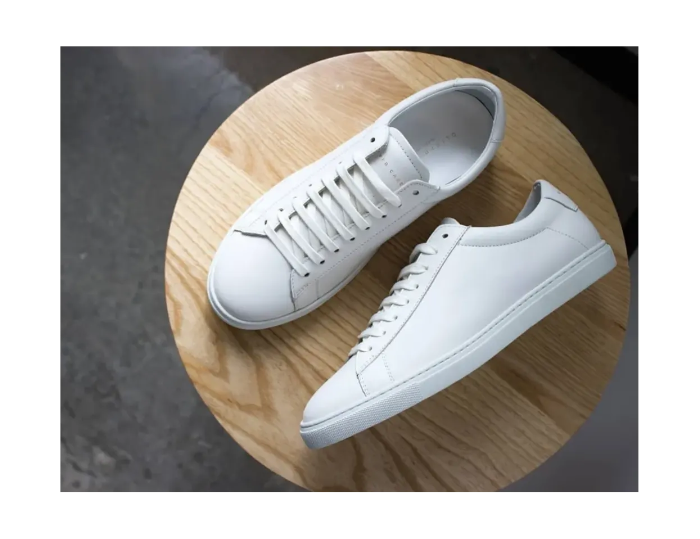 Before anything else, you'll need to ask yourself where will you use your white sneakers for.
Here are Trainer/Sneaker/Kicks Categories you need to know:

• Basic Sneakers – white sneakers with cheaper materials: canvas or common leather. They're your mass-produced garden variety.
• Luxury Shoes – white leather sneakers with imported quality leather made in Italy or abroad. They're handmade by artisans, and usually stand behind quality craftsmanship.
• Sports Shoes – can be the vintage collector kind that belongs in the sports shoe hall of fame, or new sports shoe styles that have a modern twist. (And will also be anticipated as a new collectible in the future).
• High Fashion Kicks – loud designer sneakers that belong in the ultra-luxury market. You're basically buying the brand's premium image, not just a pair of nice shoes.
Then you have a choice of sneaker styles:                                        
Low tops (Low 1s)
This white sneaker style goes well with simple outfits like shorts, shirts, polos, or plain pullovers, but they can also be dressed up as part of an informal suit ensemble. You can have a choice of chunky white sneakers or clean silhouettes to match your mood. We love low tops for their variety of styling options.
Hi-tops
Sporty types love the more contemporary hi-top style to add some pop to an otherwise traditional getup. These white sneakers are perfect for summer, and can offer some athletic features you may be looking for when running or playing sports. For this reason, hi-tops can stand a little more wear and tear.

What Makes a Good Staple White Leather Shoe?
You have to have a keen eye on white leather kicks that will last you as long as a serious dating relationship would – a pair that will make a good investment in the long run. (but you'll still need to learn to clean those darn shoes once in a while.)

Good leather kicks:
1. Have Quality Leather
White sneakers made with high-quality Italian leather and margom soles are the gold standard of the best white leather shoes. They are actually a good investment if you want to add classic style to any outfit without trying too hard.
2. Are Fairly Priced
Thank God we have choices. More and more brands are being honest about how quality shoes are made. People need to enjoy good Italian leather shoes at a fraction of high fashion brands. Everyone deserves to dress better, gosh darn it.
3. Are Ethically Made
Would you buy something that's been made with cheap labor but sold at sky-high prices?
Get behind the brand backstory and see what their production is like. Your fine white leather shoes might be the product of some unfair labor practices. 
Tips for Finding a Comfortable Fit
What Makes a pair of White Kicks "the One"? First off, they shouldn't make you cry.
We don't believe in no pain, no gain when it comes to white leather kicks – they should still feel good even when you're breaking them in. Whether you're buying in-store or online, walk around in your shoes or read honest reviews to look for the following points:
- offers a true fit
- gives all day comfort
- has great arch support
- feels weightless and breathable even in summer
- has wider toe space for people with horizontally challenged feet
Congratulations on finally getting your dream pair of ultimate white leather sneakers! Now its time to know some basic white shoe maintenance and treat those babies right:
5 Easy Steps to Keeping Your New White Sneakers Looking Good (Clean and Crease-free)
To be safe, use the official cleaning kit that your shoe brand offers. Italian leather needs extra TLC – soap and water just won't do.


How to clean white leather sneakers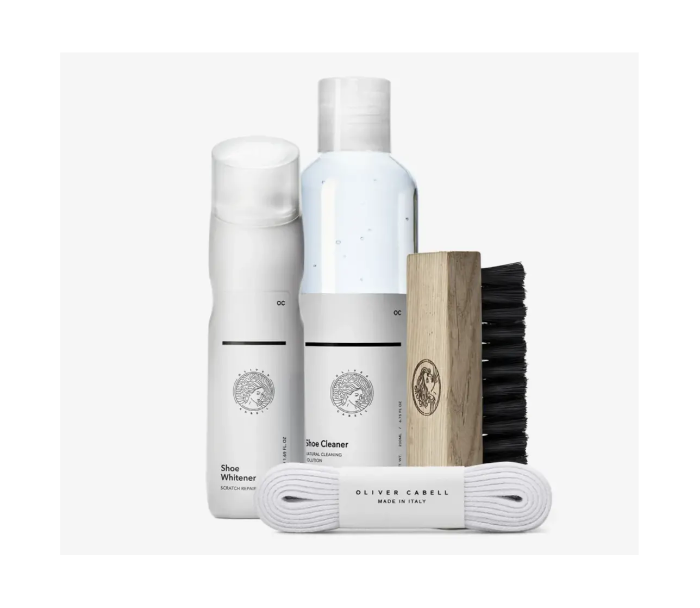 1. Clean the shoe with a brush and shoe cleaner product.
2. Next, gently apply the shoe whitener in circular motions.
3. Let your shoes air dry.
4. Repeat steps 2 – 4 as needed.
5. Use shoe trees/inserts to keep your shoes in good shape when you store them.

Removing creases

1. Stuff paper into your white leather sneakers to prepare them for ironing or steaming.
2. Put a damp microfiber cloth on the shoe with creases.
3. Press an iron/steamer on the damp cloth and iron /steam in circular motions.
4. Leave the damp cloth as the shoe cools down.
5. Take off the cloth and air-dry the shoes.
6. Put the shoe trees back in when storing your white leather kicks.