---
---
Reinvent Your Personal Style with the German Army Trainer
Kiley Burkel — Jul 31, 2020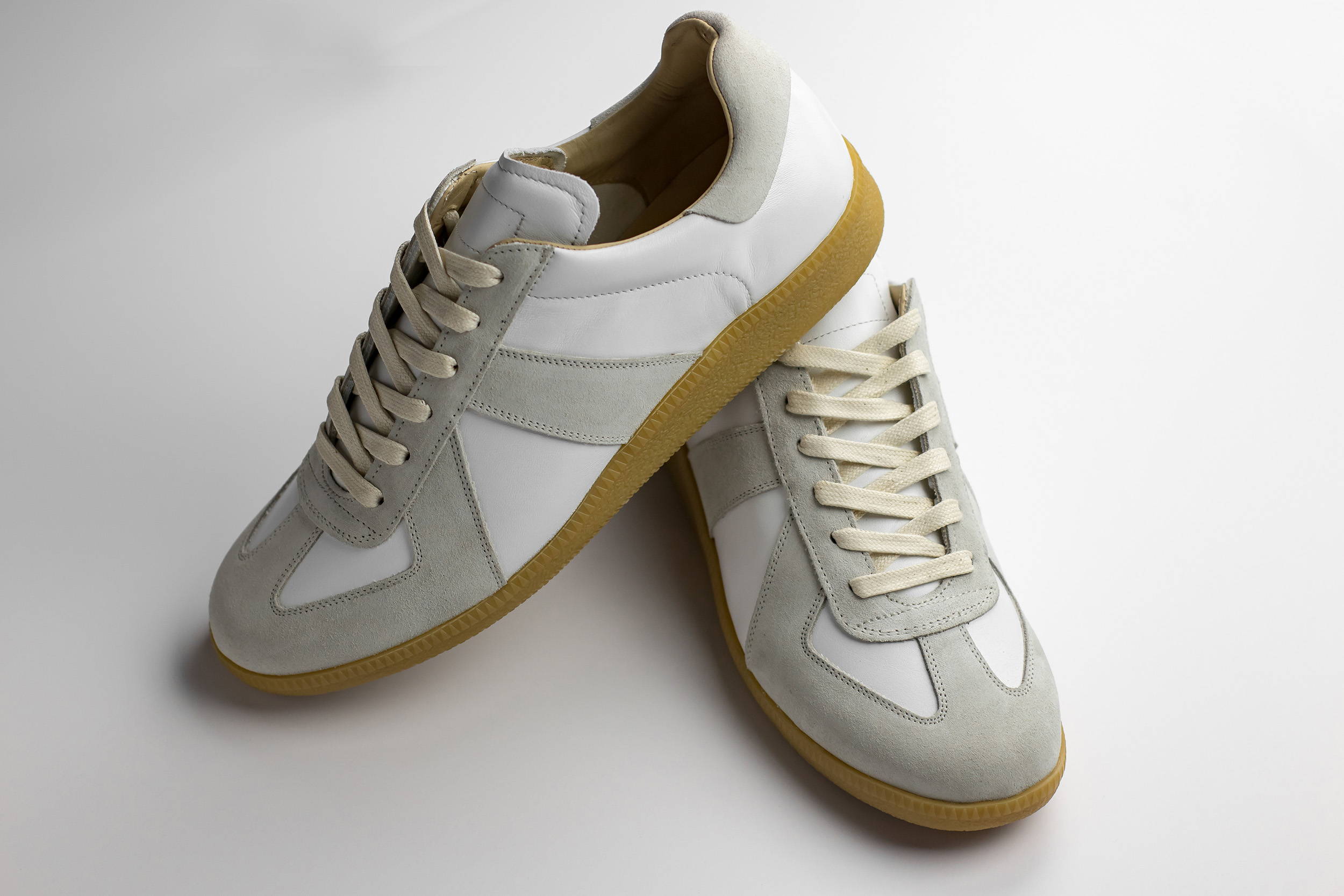 If you're tired of the white sneaker trend, the German Army Trainer (GAT) can be a refreshing change to reinvent your look. It offers a unique design that's been an under the radar fashion staple since the 2000s. This vintage shoe was rediscovered in army surplus stores in the '90s.


The Colorful History of GAT Sneakers
In the 1970s, two brothers who were major players in German footwear set their sights on designing the perfect training shoe for the German Army. The Bundeswehr (German Federal Defense Forces), reportedly commissioned both brothers to manufacture an athletic shoe for half a million soldiers. Unfortunately because of an ongoing family feud (Adolf "Adi" Dassler founded Adidas, while his brother Rudolf founded Puma ), both were rumored to lay claim on the original German Army Trainer design.
A decade later, after the historic fall of the Berlin Wall in 1989, the civilian market was flooded with GAT surplus, after the German army downsized. The mysterious "bundeswehr sportschuhe" (general defense sports shoe) popped up in many surplus stores and caught the interest of Belgian fashion designer Martin Margiela. He put GAT shoes on his models for a fashion show in the 1990s and then decided to launch German Army Trainers as military chic sneakers a decade later. And voilà, the GAT became an iconic shoe staple.
The original design was revamped with luxurious materials, which made even Margiela German army trainers as well-known as their original counterparts.
Since then, there have been many innovative takes from current shoe retailers, including an updated version of Adidas German army trainers.
The Evolution of German Army Trainer Design
GAT sneakers feature 3 well-known details:


A suede off-white or gray detailing on the toe

A single stripe leather overlay on each side

A distinct gum rubber sole
The original design had zero branding because it was a government-issued training shoe.
Modern takes on the GAT shoes include:
- scribbled on versions of the early white Maison Margiela German army trainers
- German army sneakers with the paint splatter design
- A play on different colorways and materials on luxury shoe versions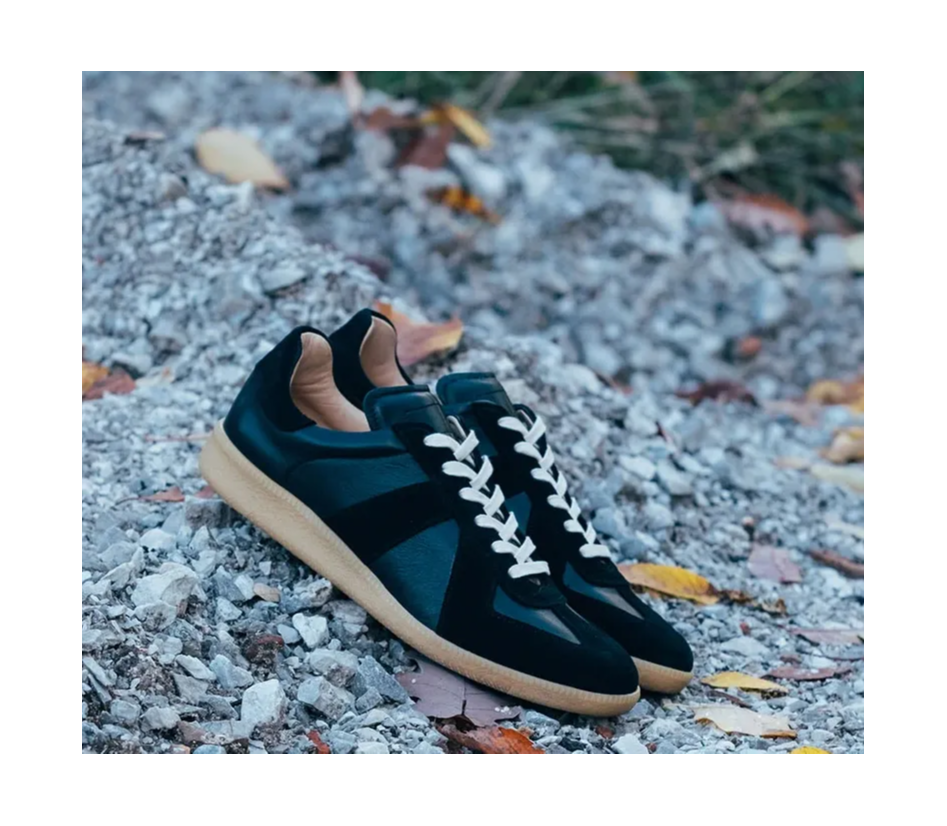 Where to Buy Original Vintage German Army Trainers
If you want to hunt for the original vintage GAT shoes, you'll have to scour German surplus shops or online vintage shoe stores that offer used stocks. Just take note that some pairs may be at least 30 years old or more. Unless you want to just keep German army sneakers as part of a personal collection, and not use them - expect to do some regluing work on the sole if you plan on walking around in them without any problems.

How to Spot a Good Pair of GAT Shoes
While almost every major shoe brand has its own German army sneaker model, you can still pick a pair of affordable quality leather GATs without the expensive price tag that Maison Margiela German army trainers have. Here's what makes a great German army sneaker at any price range:

1. It stays true to the original German Army Trainer design.
The hallmark of vintage GAT shoes is its clean silhouette with no brand displays in sight, even on the sneaker tongue. Even a subtle embellishment of a brand name on the sole makes the difference between a more stylish version and a mass-produced one. Check your GATs for any signs of branding anywhere.

2. The sneaker has standout soles.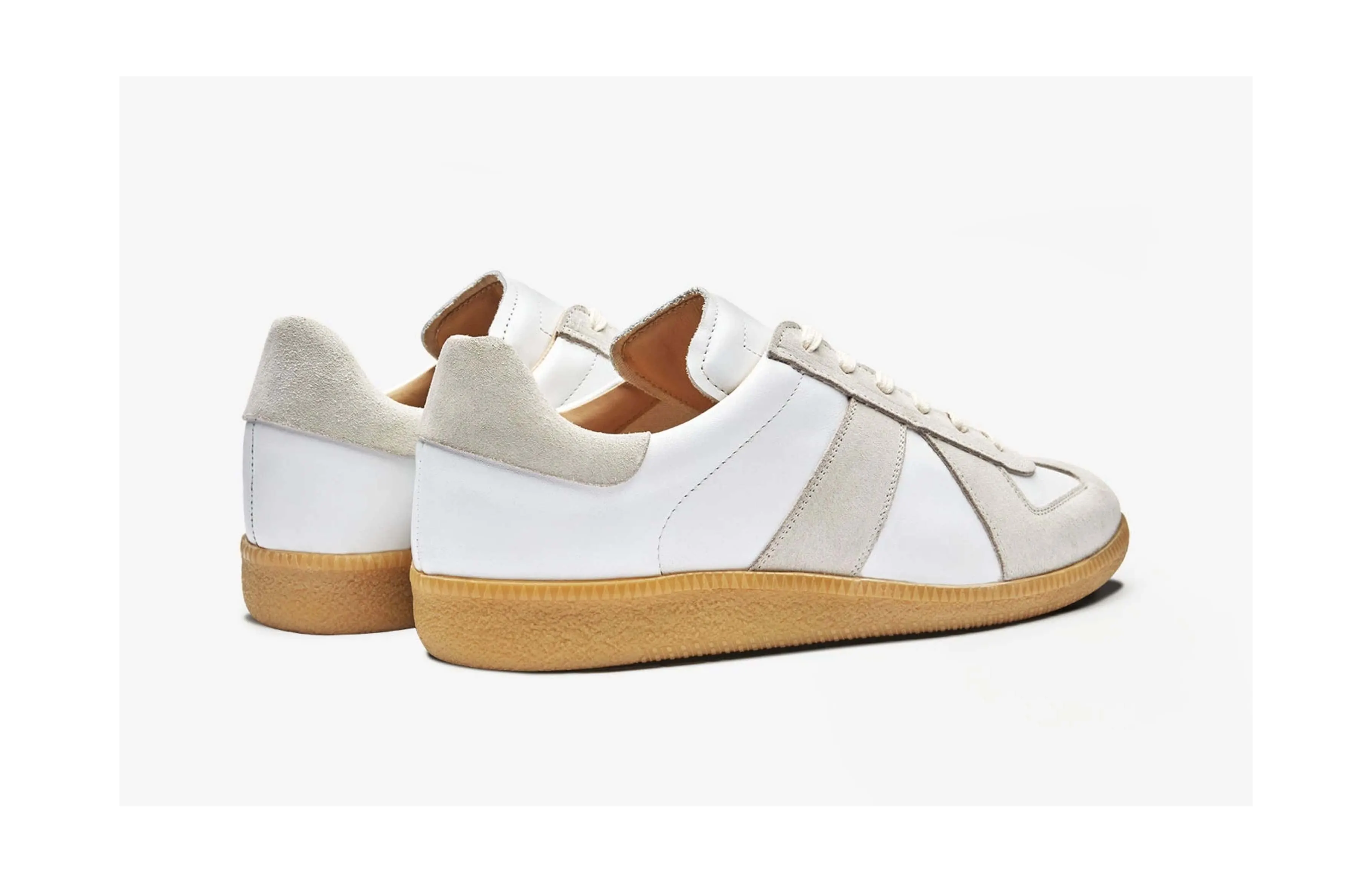 An honest to goodness GAT will still hold on to the original premise of a training shoe… that is, the sole is as much a star as the design overlays and suede detailing. If you can find Italian Shore A rubber soles on a pair of German army trainers with sturdy stitching, the better.


3. A quality shoe has an easy break-in period, and gives you a long lasting comfortable fit that can stand even weeks of constant use.
As much as we'd like to look at a pretty pair of German army sneakers all day long, you still have to enjoy wearing one. It's extremely satisfying to find a good looking, comfortable pair that will not only get you compliments but will give you all-day comfort while you're wearing them. Now, how's that for a holy grail?
5 Cool Ways to Wear German Army Trainer Sneakers
to Reinvent Your Wardrobe
You don't have to worry about the athletic details on GATs because they can go well with summer, sporty, and business casual looks. They can update classic smart-casual outfits with a modern athleisure vibe. Here are some ideas:
                      Style 1                  
Pair classic blue GATs with black Socks, and neutral slacks
to add a nice pop of color to a smart casual outfit.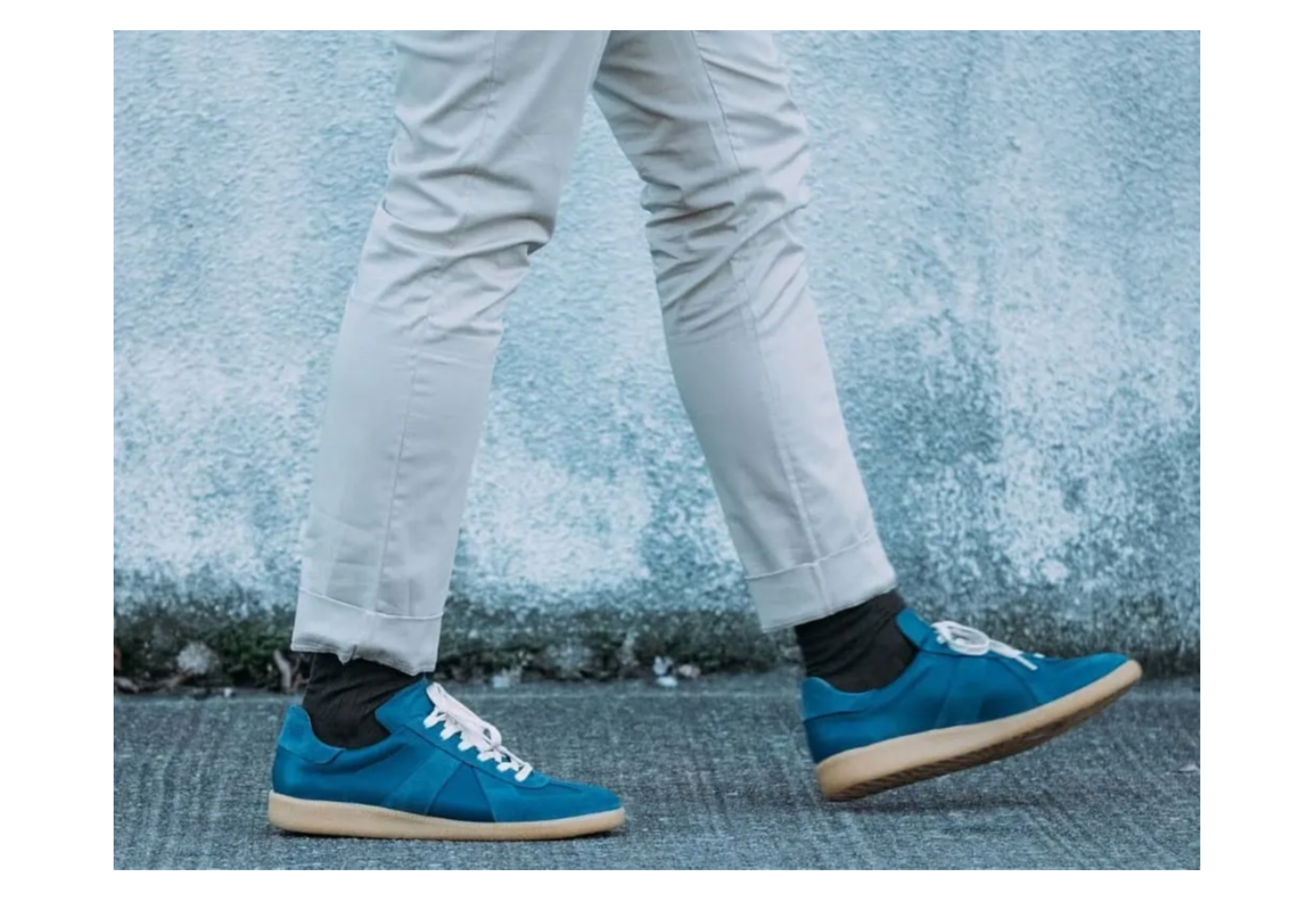 Style 2                  
Wear black GATs with cuffed light colored denim
to dress up your weekend style.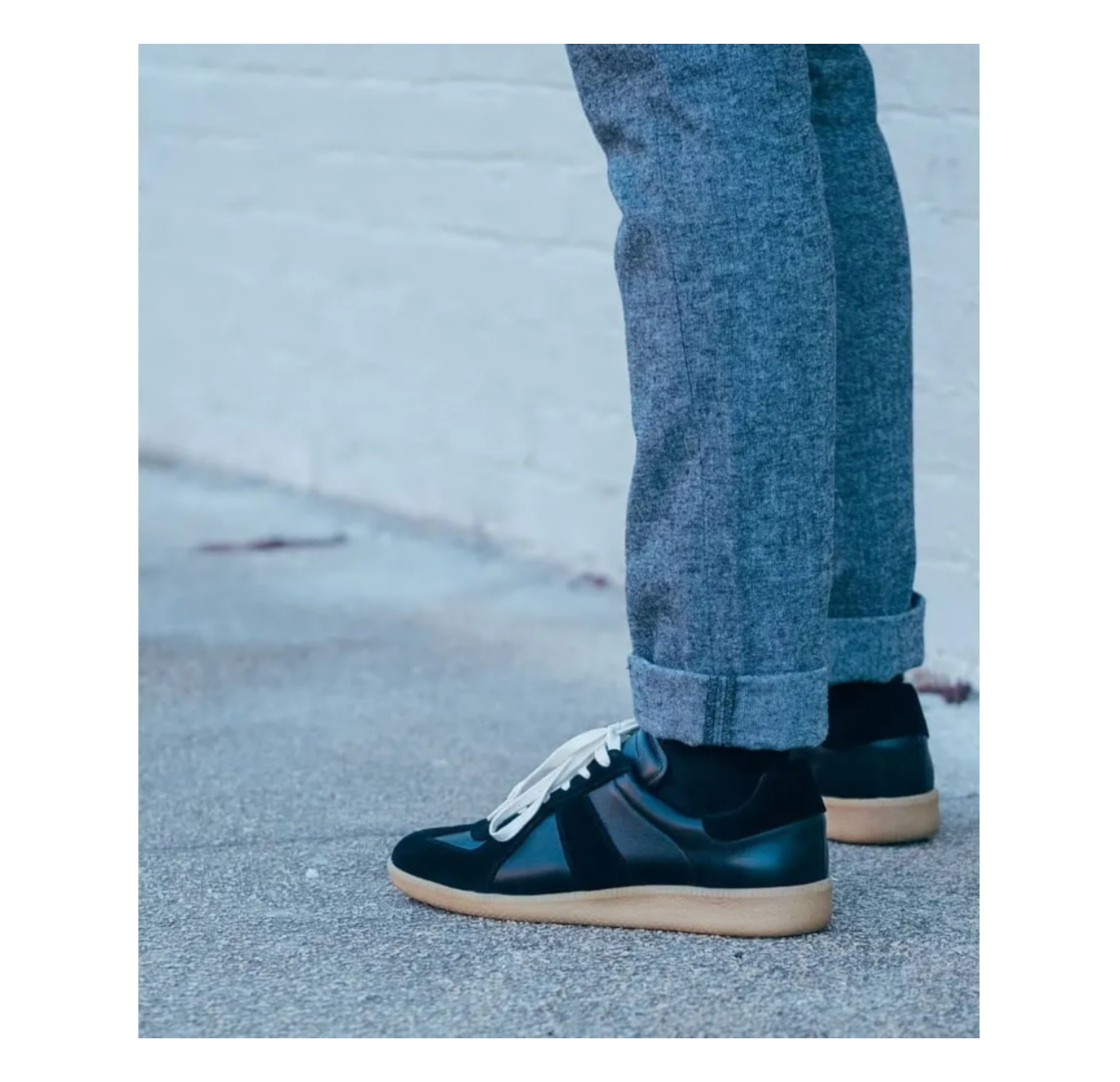 Style 3
Pair classic white tees with white GATs and dark Denim
for a fresh everyday look.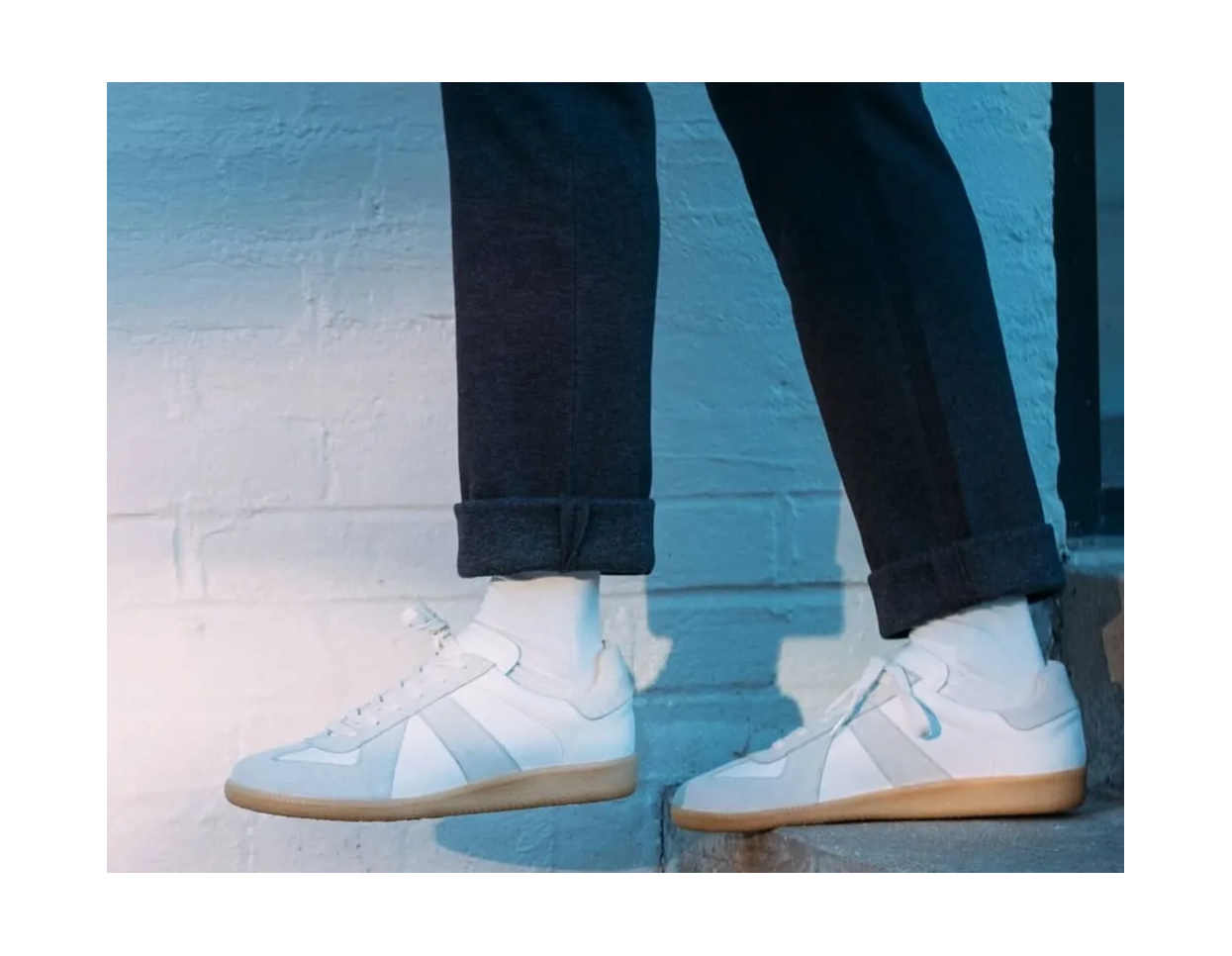 Style 4
Dress down an otherwise semi-formal outfit
by pairing White GATs with an oversized fitted coat and knitwear for a more contemporary feel.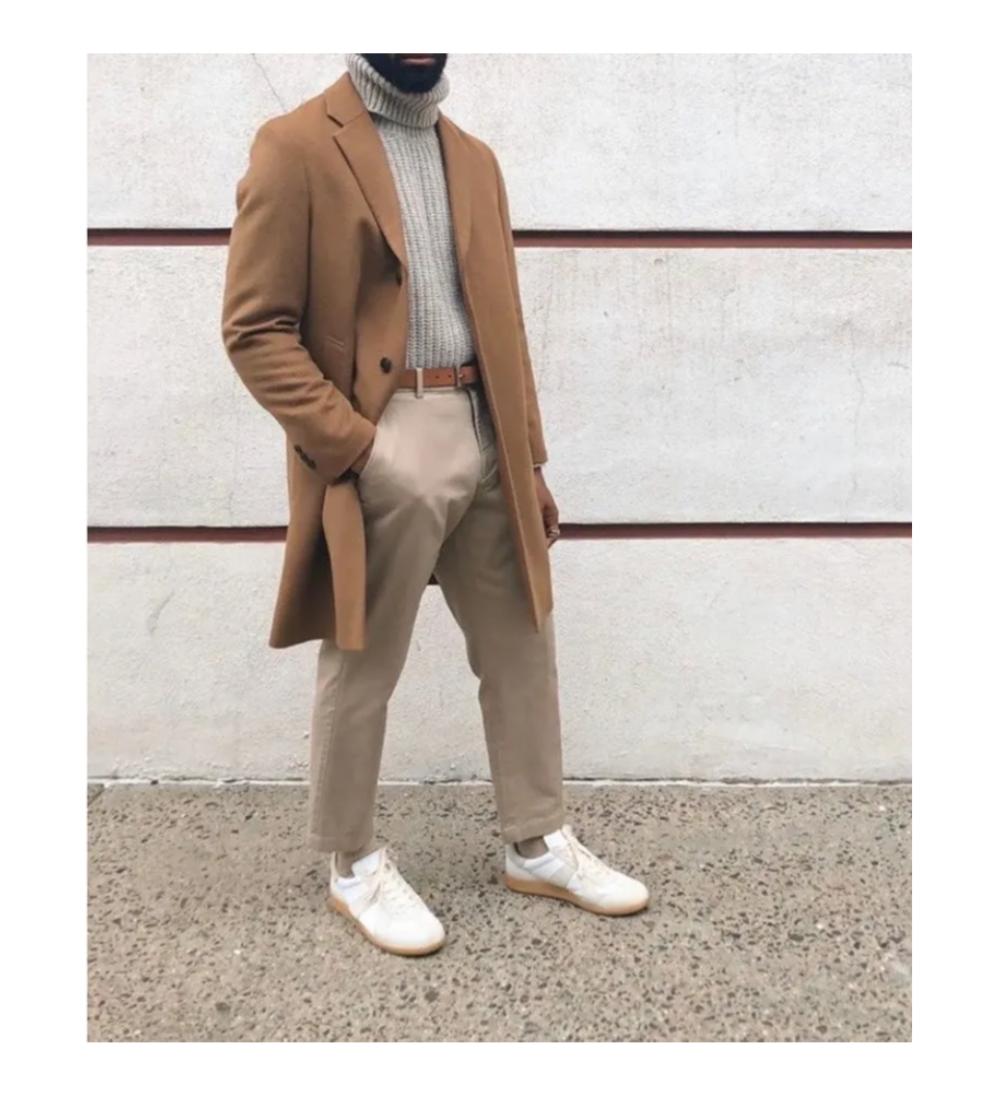 Style 5
Go for a casual athleisure vibe by
pairing white GATs with black socks, black jeans, and any neutral gray top.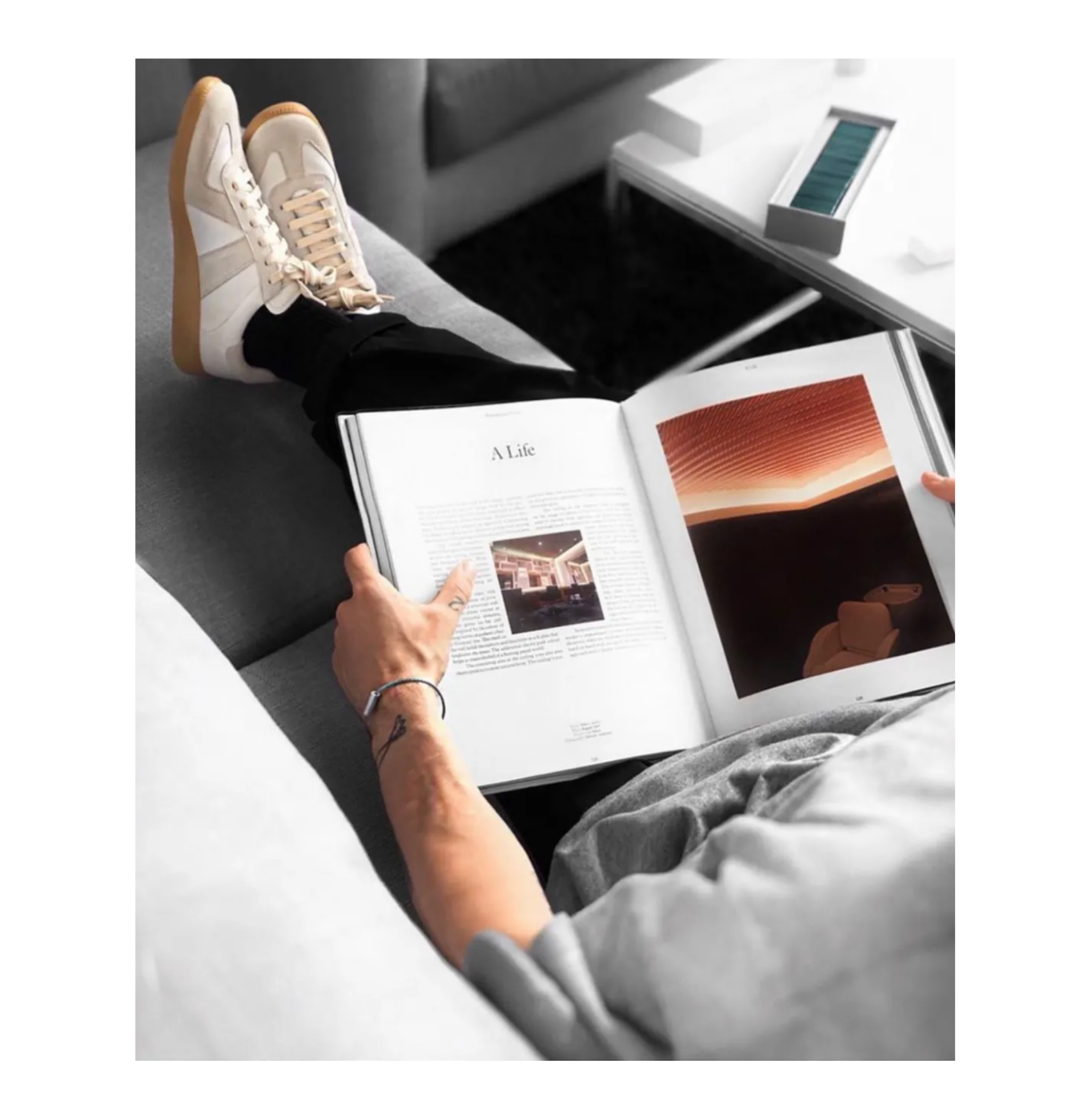 Keeping Your German Army Trainers in Mint Condition
GAT sneakers need a little more love than ordinary white leather sneakers because of their suede detailing. Some dark denim stains can also seep onto your GATs – so be sure to clean up any noticeable stain as soon as you can. Accumulated grime and dust become embedded in the material, making your GAT shoes harder to clean!
Here are the complete steps to keeping your German army trainers looking (and smelling) like new even with constant use: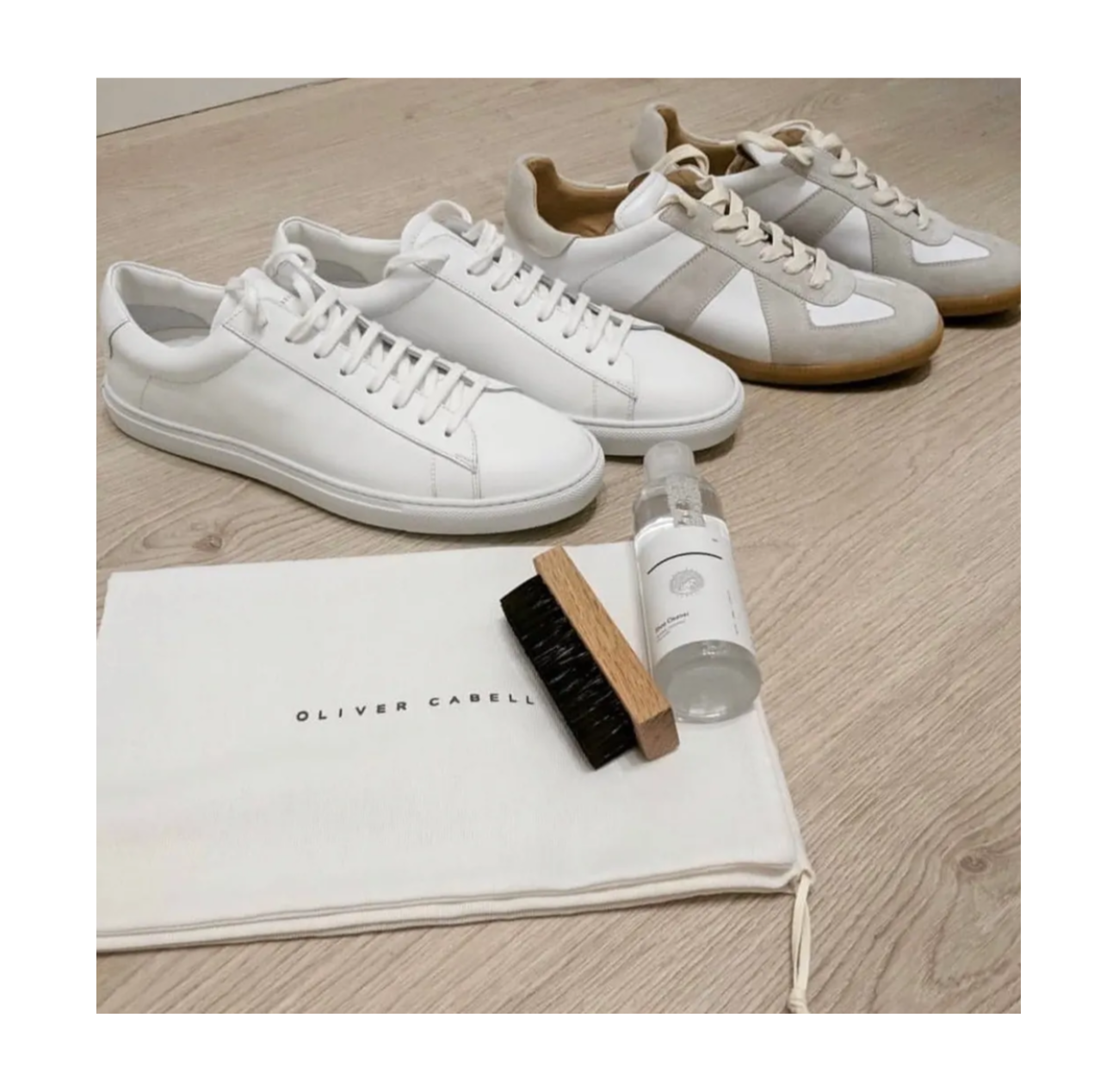 1. Using a soft brush, clean the upper and midsole of your German army kicks. Make sure you use a different brush for the suede fabric. This will make it easier for your cleaning cream to work.

2. Next, apply your cleaning solution with a microfiber towel. Target all upper areas, while giving special attention to the midsole.
Make sure to clean your trainers often so that you can keep the leather in good condition.

3. Want a fresh-smelling sneaker every time? Add shoe fresheners in each shoe before you store your GATs. Each pair should be laced up, clean, and dry. You can also wrap them in tissue that's acid-free so that you can better preserve your leather sneakers.

4. Buy new laces once in a while to keep your shoes looking good. You can also try mixing and matching different colored laces with white GATs for a completely new look every time.