---
---
Chelsea Boots:
What Makes Them Popular?
Kiley Burkel — Aug 7, 2020
---
Chelsea boots are such a fashion staple that thousands of men and women across the globe own a pair. Their renown is so widespread that the greatest rock band of all time, the Beatles, frequently wore them – hence, the reference to Chelsea boots as "Beatle boots."
These ankle-high boots are famous for their versatility and simplicity. They can easily be dressed up or down depending on the occasion, making them a valuable piece to any wardrobe.
But, where did Chelsea boots originate? And why are they popular until today? In this article, let's learn more about these ankle boots and how you can match them to your everyday outfit.
Why Are They Called Chelsea Boots?
The term "Chelsea boots" is the source of many debates throughout the years. However, one thing is certain: these dress boots have been a favorite among men and women for generations.
Chelsea boots were made possible by the brilliant mind of J. Sparkes-Hall. Here's an interesting back story. During the Victorian era, Queen Victoria requested a pair of no-lace boots that wouldn't get stuck in her stirrups while riding. Sparkes-Hall responded with what were initially called paddock boots, made possible by Charles Goodyear's invention of vulcanized rubber.
In the mid-1950s, thanks to a group of artists and socialists who frequented the King's Road in West London, the term "Chelsea Boots" was immortalized. In the early 1900s, Chelsea boots became a core wardrobe piece in the equestrian world. Later, it would dominate the countryside fashion scene.
Why are Chelsea Boots so Popular?
Chelsea boots have been making waves in popular culture. From the Beatles, Patrick Macnee, to the Stormtroopers, men's Chelsea boots have been a style icon for decades. Today, men's Chelsea boots are extremely popular, thanks to its classic minimalistic look that can easily be dressed up and down. Wearing them gives men a timeless charm that exudes elegance and heritage.
If you think Chelsea boots are only a must-have for men, you are wrong. Chelsea boots for women were actually the first to fly off the shelves. Even today's modern fashion scene where women have a plethora of shoe options, Chelsea boots for women remains a top fashion preference.
Timeless Chelsea Boots Characteristics
At its core, Chelsea boots have remained popular because of its timeless characteristics. Its versatility and androgyny are only a few of its winning characteristics.
The shaft should fall at ankle length or slightly above. Its rounded toes and low heel are crucial to its versatility. Chelsea boots are a two-part ankle shoe made of leather or suede, often, either brown or black. Its elasticated side gives it the ease and comfort we all know and love.
Are Chelsea Boots Work Appropriate?
Chelsea boots are work-appropriate depending on what outfit you use it with. The classic flair of the Chelsea boots lies in its flexibility. They can be worn casually with a topcoat and dress, or it can be dressed up with the right blazer and trousers.
Styling Chelsea Boots for Women
Business Attire
Women everywhere know that having a reliable and versatile pair of ankle boots can quickly glamorize any outfit. Casual ankle boots, such as the Chelsea boot, with a moderate-sized block or stacked heel, are the perfect business casual pair that you can match on any outfit.
Pair your favorite Chelsea boots women with a slim-fitting knee-high dress. Put on a top coat to finish the outfit for an effortless business casual outfit perfect. This ensemble would be perfect for job interviews or pitch meetings. For a more formal outfit, why not dress up your skirt suit with a pair of black leather Chelsea shoes for that classic working girl aesthetic?
Casual Attire
Chelsea boots can be worn on almost every occasion, especially for a casual day or night event. Put a pair of black Chelsea boots women on with a midi-length skirt and sweater, and watch your outfit exude femininity and creativity. Cropped trousers, a dress shirt, and the right pair of ankle boots will not only elongate your legs, but it will also highlight your figure.
Styling Men's Chelsea Boots
Leather Men's Chelsea Boots
The traditional leather Chelsea boots give a sleek and smooth character to any outfit. It appears smart and can be worn as dress shoes with most polished outfits. For formal occasions, Chelsea boots work perfectly with any suit giving your outfit an extra touch of sophistication. Brown leather Chelsea boots are excellent alternatives that may be worn with semi-formal, business casual, and smart-casual suits.
Suede Men's Chelsea Boots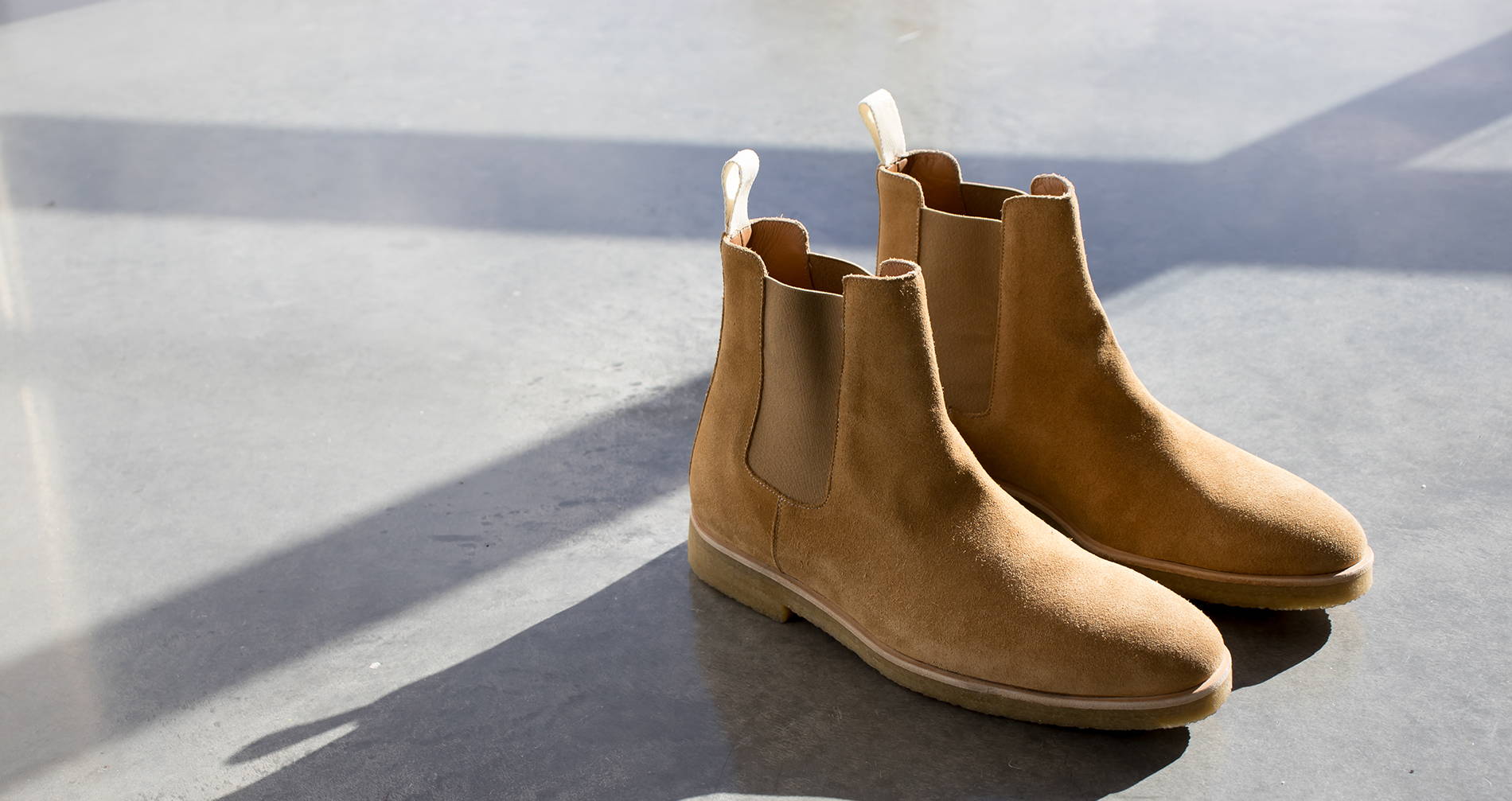 Because of the texture of suede men's ankle boots, it is best worn with more casual styles that have a relaxed feel. As such, suede Chelsea boots often seem underdressed for formal occasions. However, they'll work best with casual and smart casual outfits perfect for everyday work.
When selecting the color of your Chelsea boot, note that black Chelsea boots create an urban vibe, while brown ankle boots offer a relaxed country aesthetic.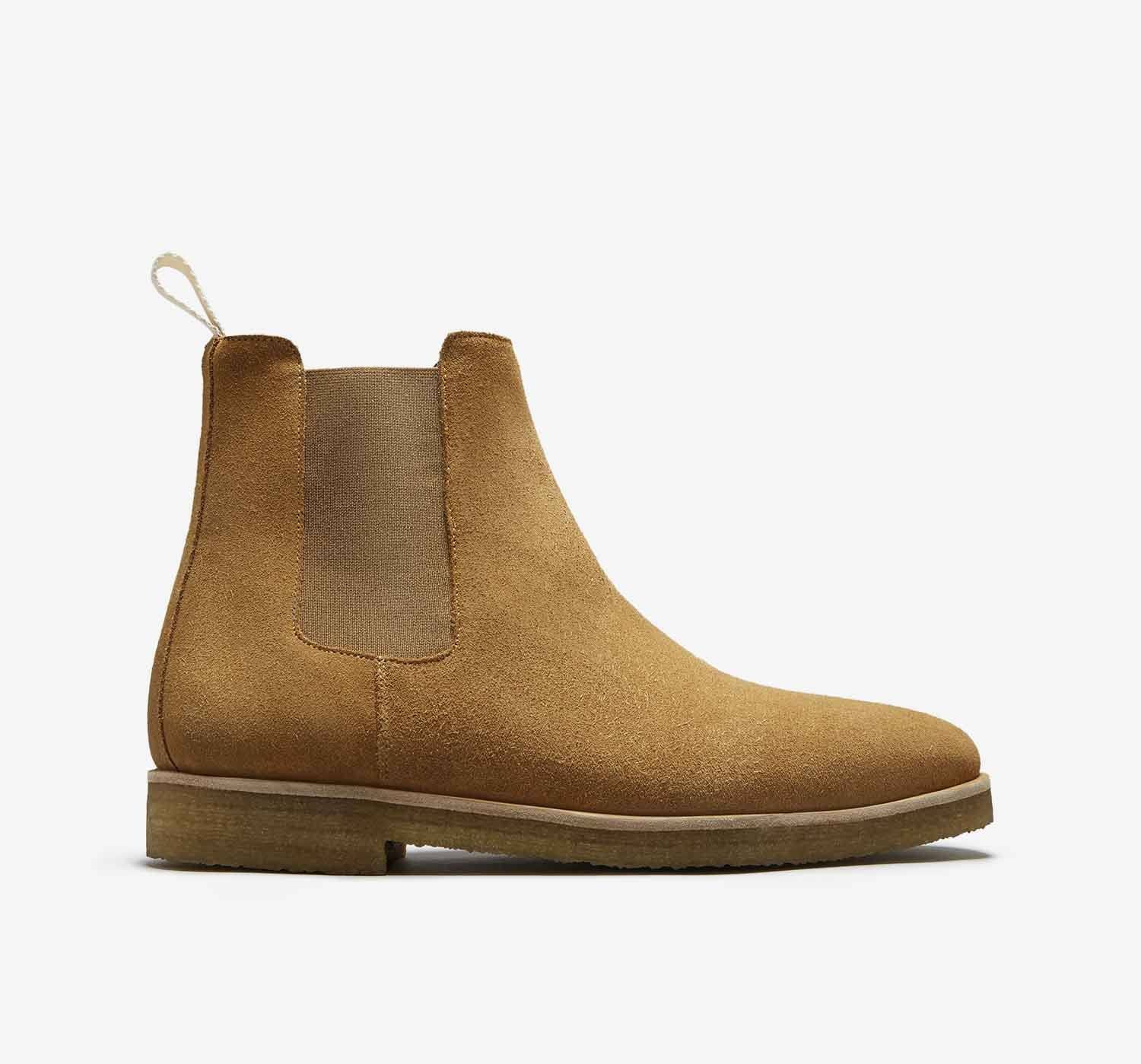 https://olivercabell.com/products/chelsea-boot-cappuccino?variant=7289094996002
Although black Chelsea boots work great with any outfit, brown suede ankle boots project that cool, calm, and casual look that pairs well with men's wardrobe-essentials. Skinny jeans and a plain white shirt may seem bland for most. But when you pair it with a suede Chelsea boot, the outfit quickly turns into an effortless statement outfit.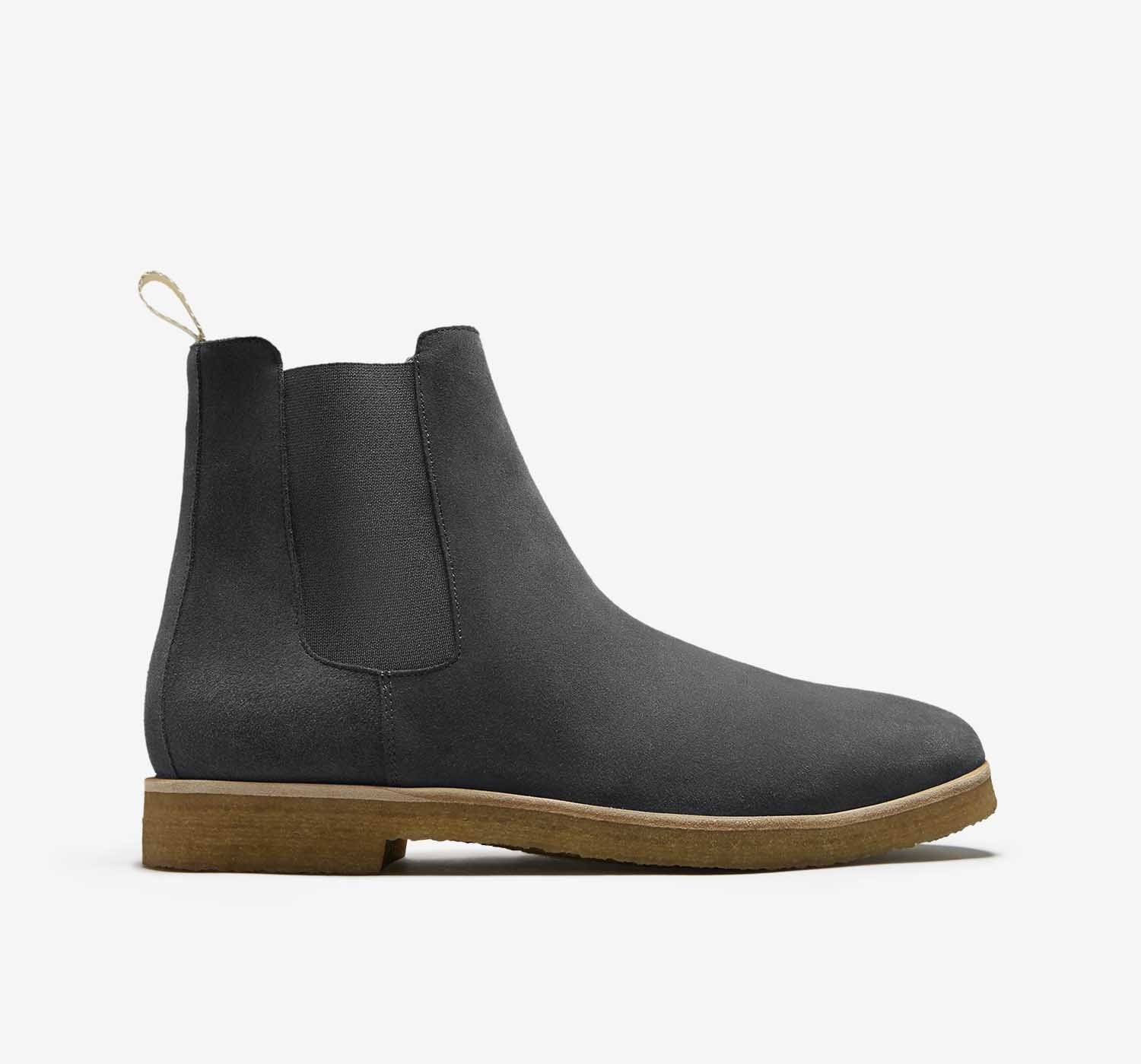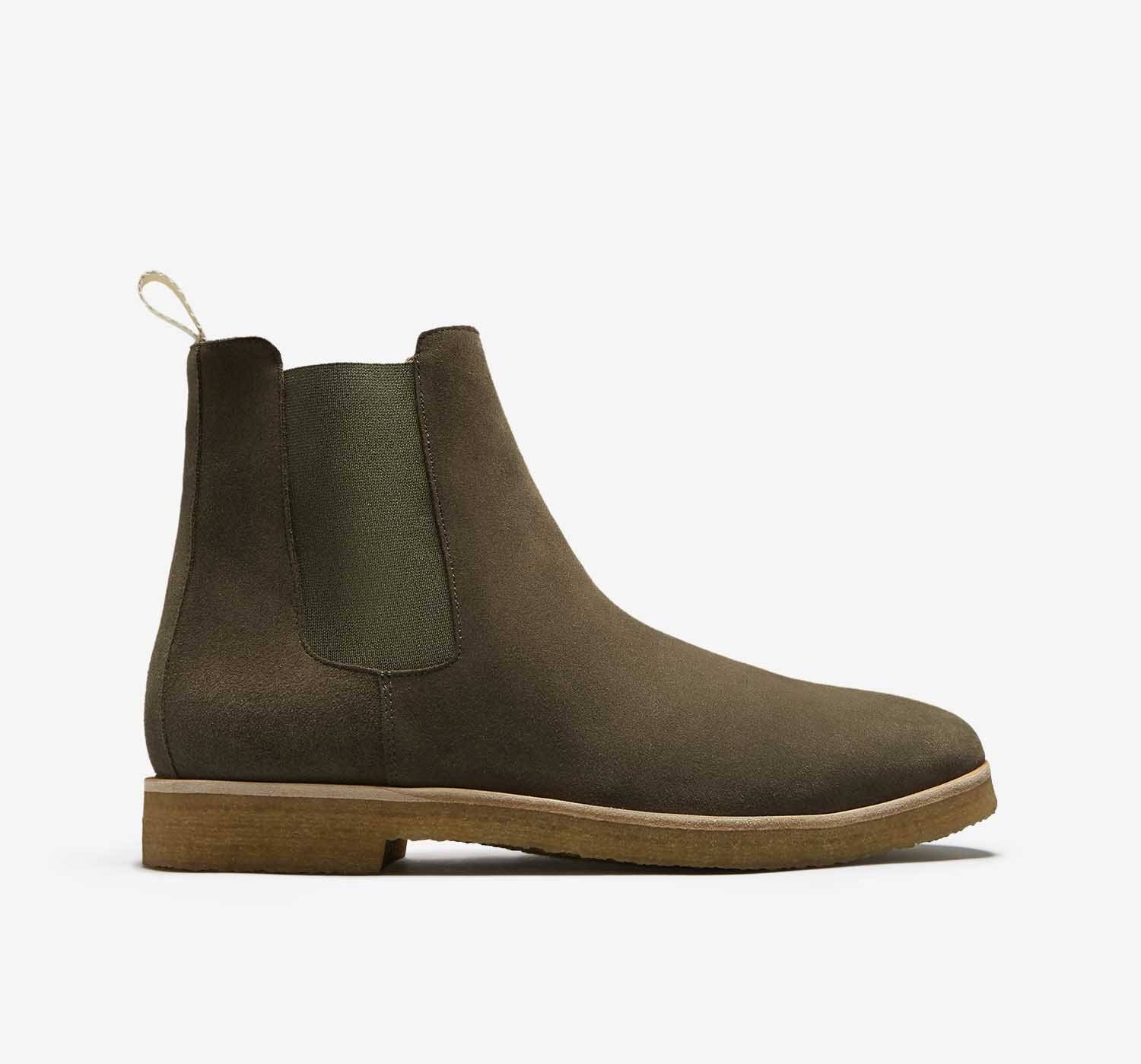 Thanks to the Chelsea boot's sleek appearance, it turns any closet piece into a more polished, smart casual outfit. Simple items such as double-breasted coats, rollneck sweaters, and black jeans will appear serious and suave when worn with Chelsea boots.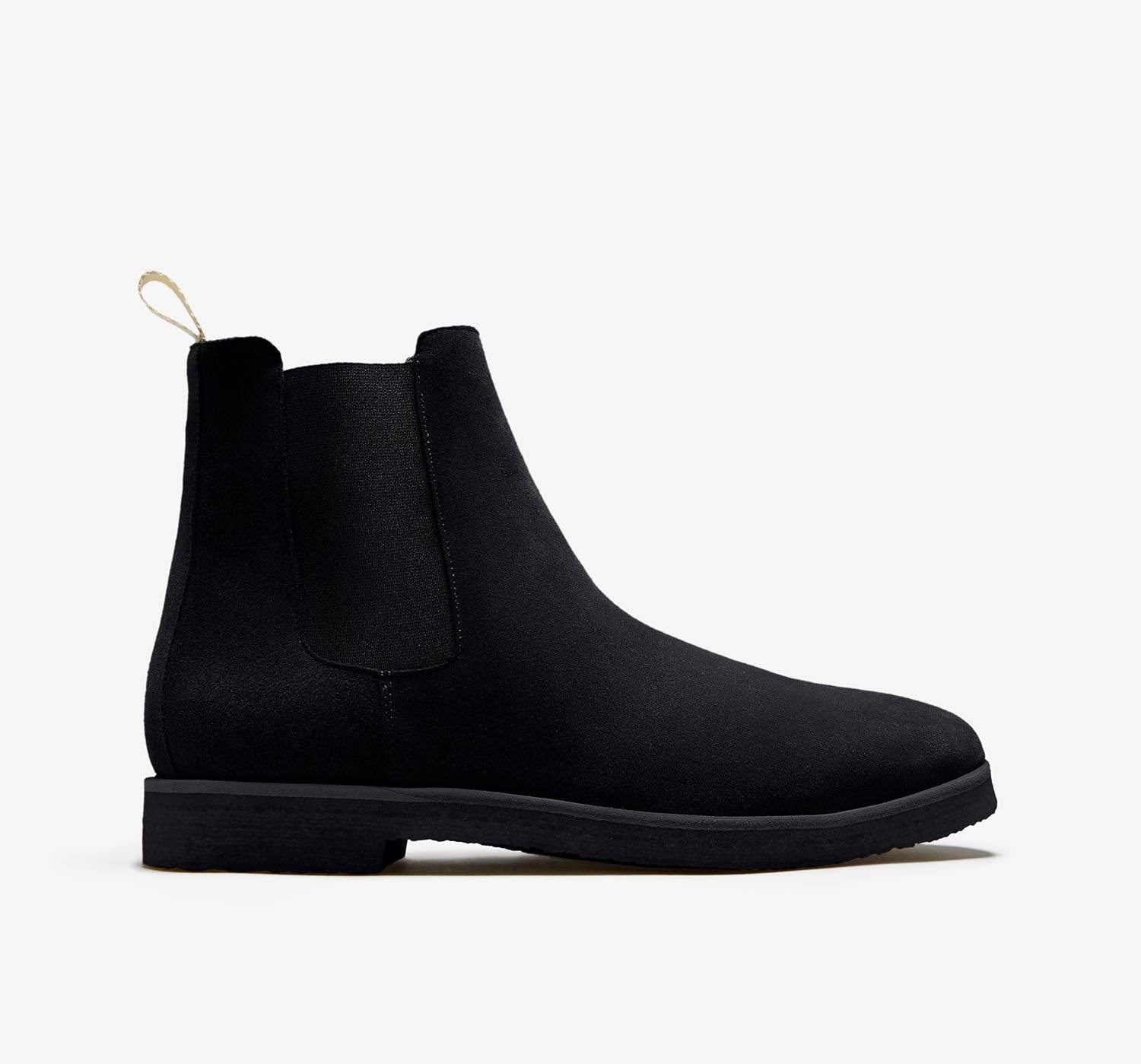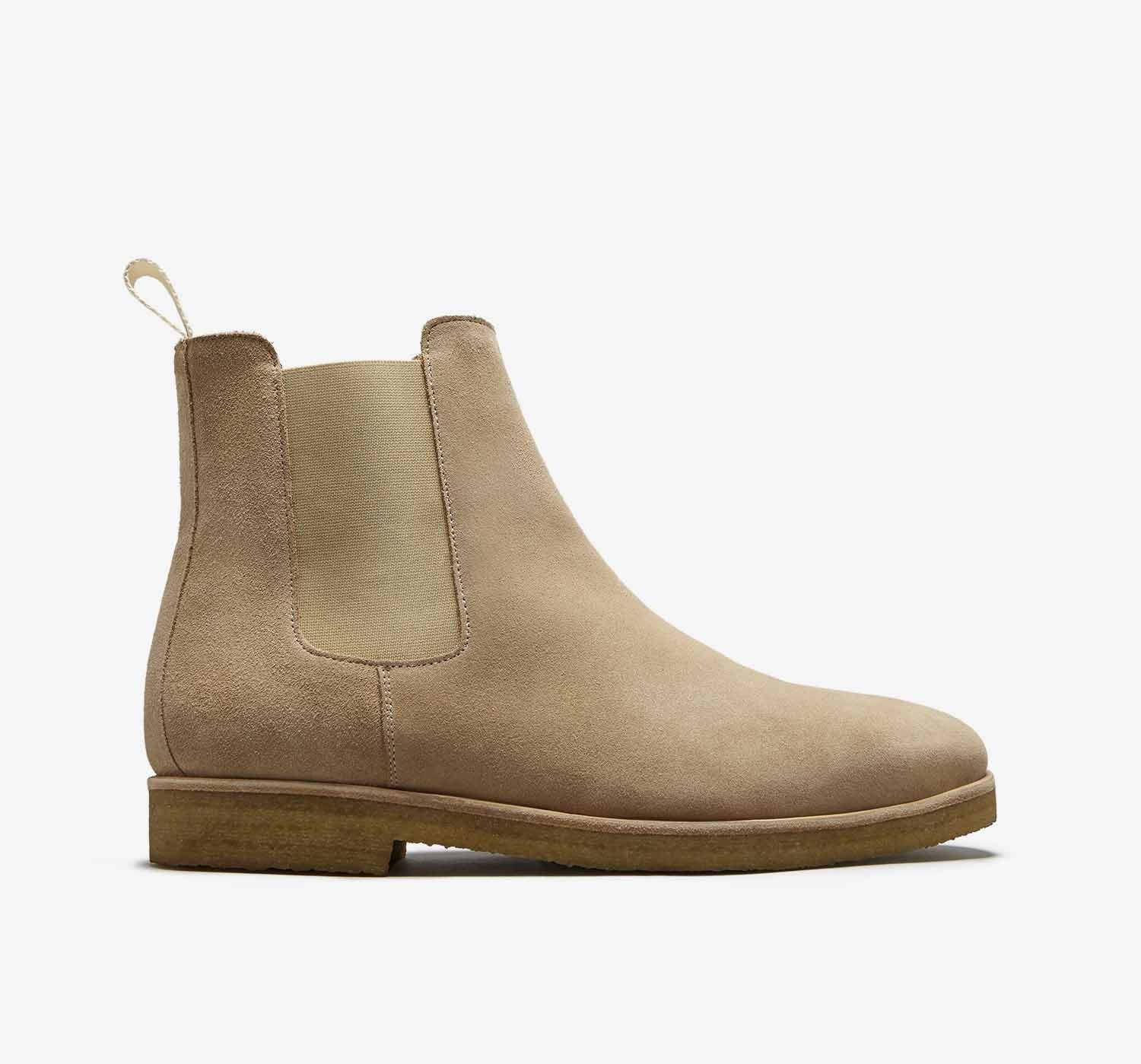 Some believe that black Chelsea boots are for formal events only, but they also pair well with business casual attire. From men's black Chelsea boots to brown suede ankle boots, these versatile boots help you achieve the perfect balance between suave and class.
Whether you're headed to an important pitch meeting or going on a night out with friends, having a pair of the best Chelsea boots handy is sure to elevate your outfit to new heights.
The versatility of the classic Chelsea boot is unparalleled. It may have originated in the Victorian era, but to this day, the Chelsea boot remains a must-have for men and women everywhere.
It's never too late to get your hands on a pair of Chelsea boots. Check out Oliver Cabell's selection of fashionable men's Chelsea boots. With five classic colors to choose from, you can rest assured you'll find the right pair to highlight your wardrobe.