---
---
Everything You Need to Know:
How to Clean Your White Sneakers With Less Stress
Kiley Burkel — Aug 1, 2020
---
We want you to have your cake and eat it too – now that you've got the perfect pair of white kicks, the next trick is to know how to keep them looking as good as when you fell in love with them at first sight. We're here to give you all the best advice on how to clean suede, canvas, or leather sneakers no matter how grisly they look.



How to Proactively Deal With Common White Sneaker Problems,
a.k.a. Stains
Life happens. You got everything coming at you and your new white shoes – you'll deal with mud, dust, and rain, not to mention coffee spills or denim bleeding on a fresh pair of shoes just out of the box. But don't fret; a good pair of white shoes can withstand a lot of wear and tear, and a little piece of stain won't be a problem if you treat it right away.

Mud, Grime, and Dust - Caked mud and rain-soaked shoes may look like the worst that can happen when you want to clean white shoes, but you'll only need to remember to dress appropriately for the weather before going out . Opt for rain friendly boots instead if you know your white shoes won't stand a chance with a gloomy day ahead.

Denim, Ink, and Food Stains and Spills – We won't judge you if you're uncoordinated – everybody's been there. If you or people around you manage to land stains on your white shoes more times in a day than you can count, you might want to consider carrying shoe wipes in your bag to take care of spills right away so you don't stress about life's unpredictable moments.
What Shoe Restoration Experts Recommend
Knowing how to clean white shoes isn't as straightforward as throwing them in your washing machine with your next load – leather can turn brittle, and glue on a suede shoe could give way. Here's what professional shoe cleaners do when they tackle dirty trainers:
1. Consider your sneaker's material and age before you start cleaning your shoes.
Are they suede, canvas, or leather? If you're not sure, check your shoes' product label or description. Be sure to treat each material accordingly.
Leather 
White leather shoes can't be soaked in soapy water and will first need to be dry brushed, then rubbed, with a leather shoe cleaning solution. It doesn't matter if they're made from full-grain or pure calfskin - all leather, in general, will also need a leather conditioner, to keep the material from drying out.
 Suede
If you don't know how to clean white suede shoes, make the job easier by keeping a stash of vinegar to spot treat dry stains (you can also use a pink pencil eraser to remove them). For wet stains, you need blot dry the offending areas first and be careful not to spread the stain around.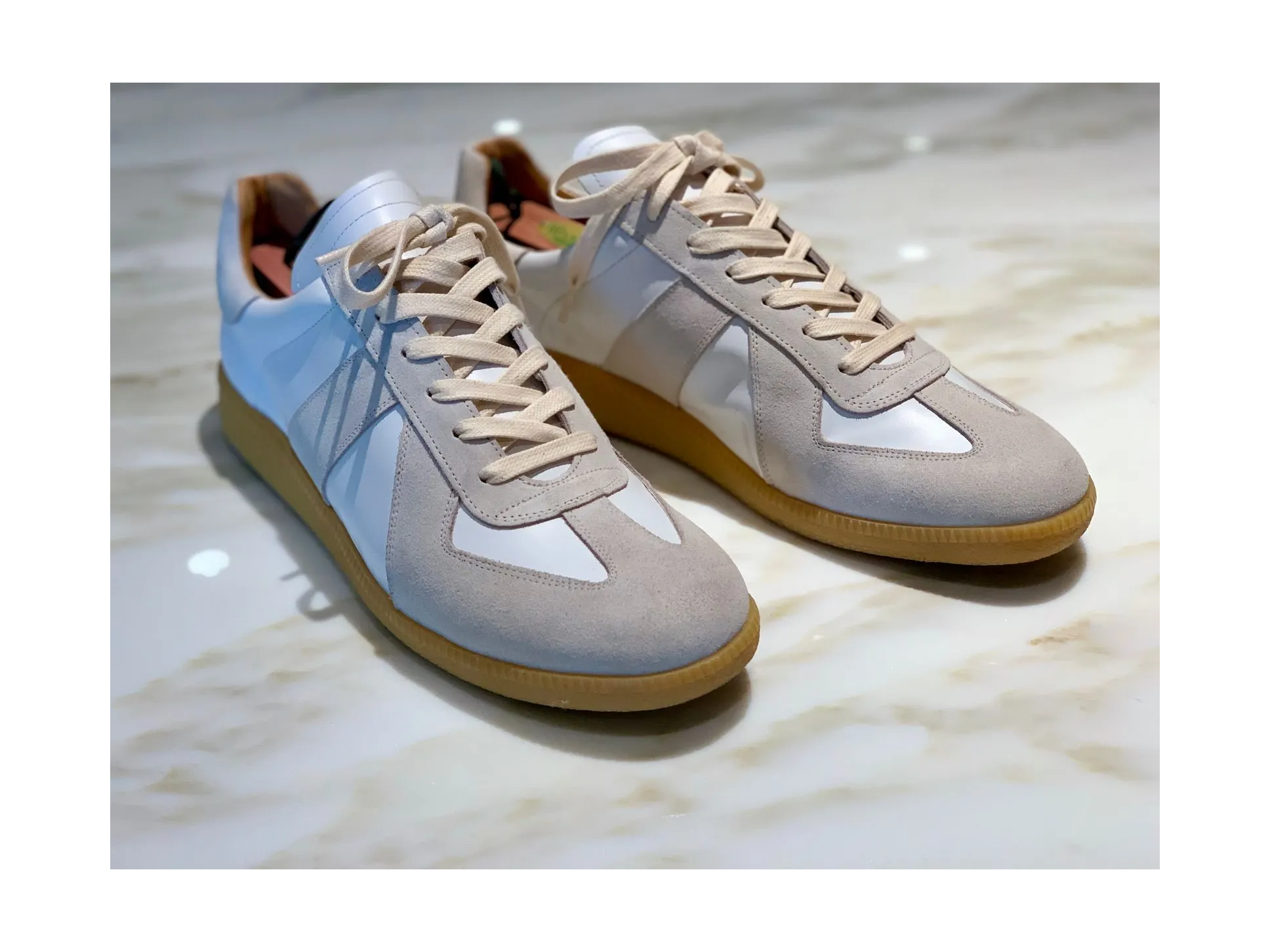 Rubber Soles
Rubber is a snap to clean– just dip a toothbrush in hot water mixed with your shoe cleaning solution and gently brush all the areas needed. (Don't forget to pre-scrub your shoe first before doing any wet cleaning so that you can shake off any visible grime and dust.)
Expert sneaker cleaning services also advise regluing soles if a pair is at least 7 years old.
2. If you want to throw white canvas sneakers in the wash, put them in a mesh bag, and add some towels in the load to keep the shoes from clunking loudly in the washer tub.
3. Wipe off shoe cleaning solutions instead of rinsing them off so that your white sneakers can avoid mold. (This is what causes any white shoe to turn yellow.) Its also easier to air dry them if they're not dripping wet.
The Easy Way to Keeping Your White Kicks Looking and Smelling Fresh
Learning how to clean white shoes doesn't have to be hard if you do some preventive maintenance after cleaning a pair. Now you have a choice of preventive shoe cleaning accessories to help make the job as easy as pie.           
- Weatherproofing your shoes after every wash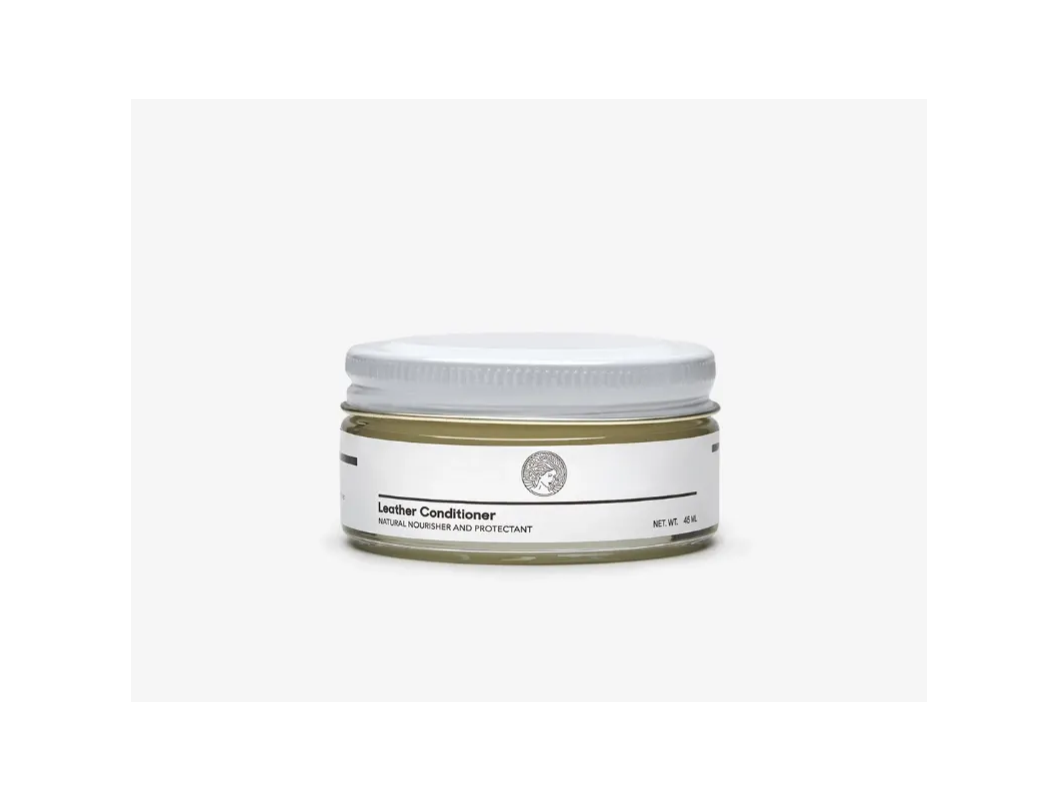 You don't have to be afraid of a little rain or everyday dirt if you use weatherproofing sprays or leather conditioners on your shoes after every cleaning session. Most weatherproofing sprays for shoes and leather conditioners work for all kinds of sneaker materials so that stains and moisture roll off your shoes faster than you can say "Not again!".


 - Shoe wipes
 You can actually purchase wipes specially made to take out tough stains in an instant. This makes the next deep cleaning a walk in the park.


 - Wooden Shoe Trees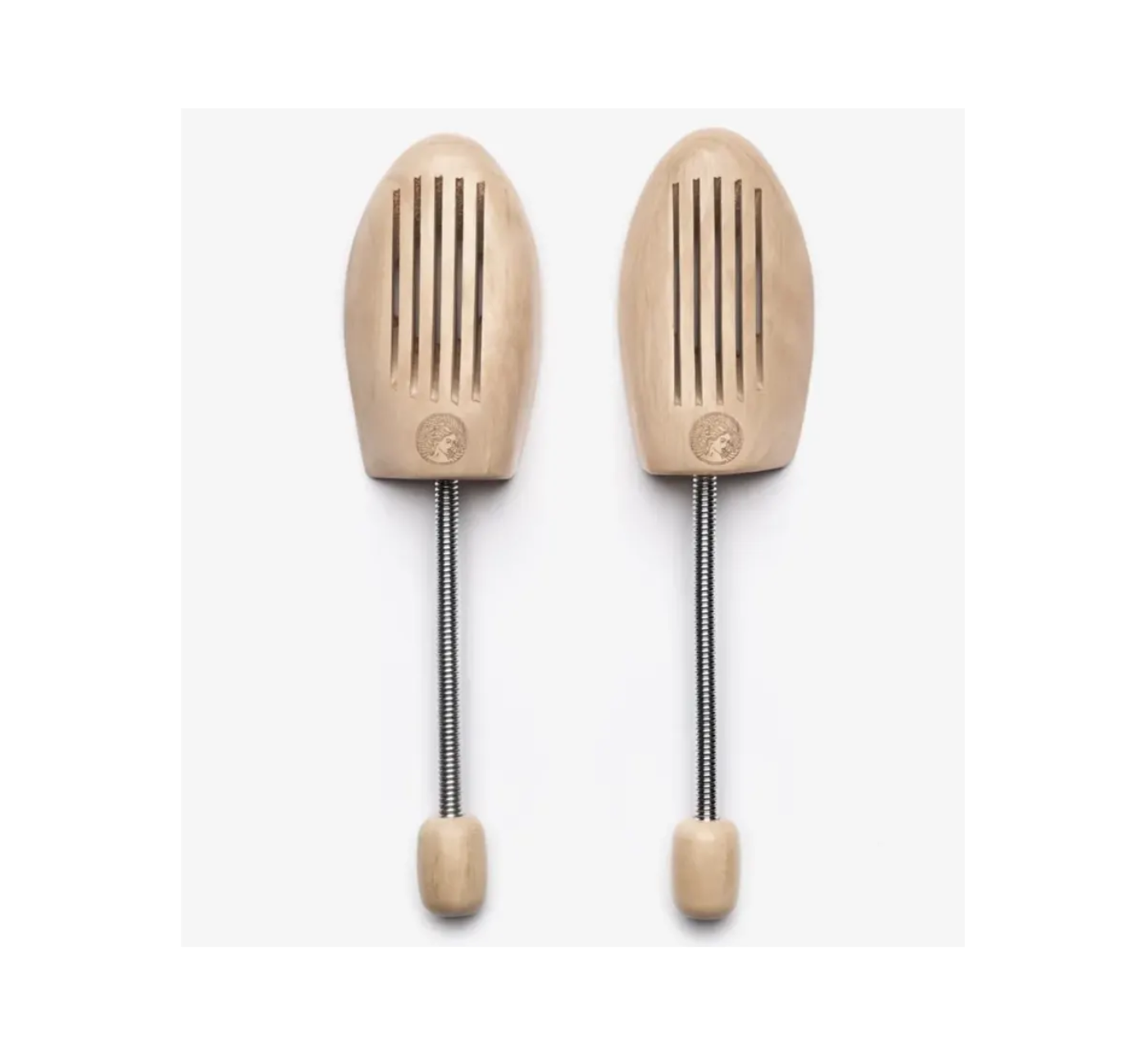 Knowing how to clean white leather shoes is not enough, you also have to keep them smelling fresh and crease-free. It may seem like a tall order – until you get your hands on some great wooden shoe trees. They not only keep your white leather kicks in great shape, but they also absorb any nasty odor that linger on leather.
What You'll Need: Shoe Care Essentials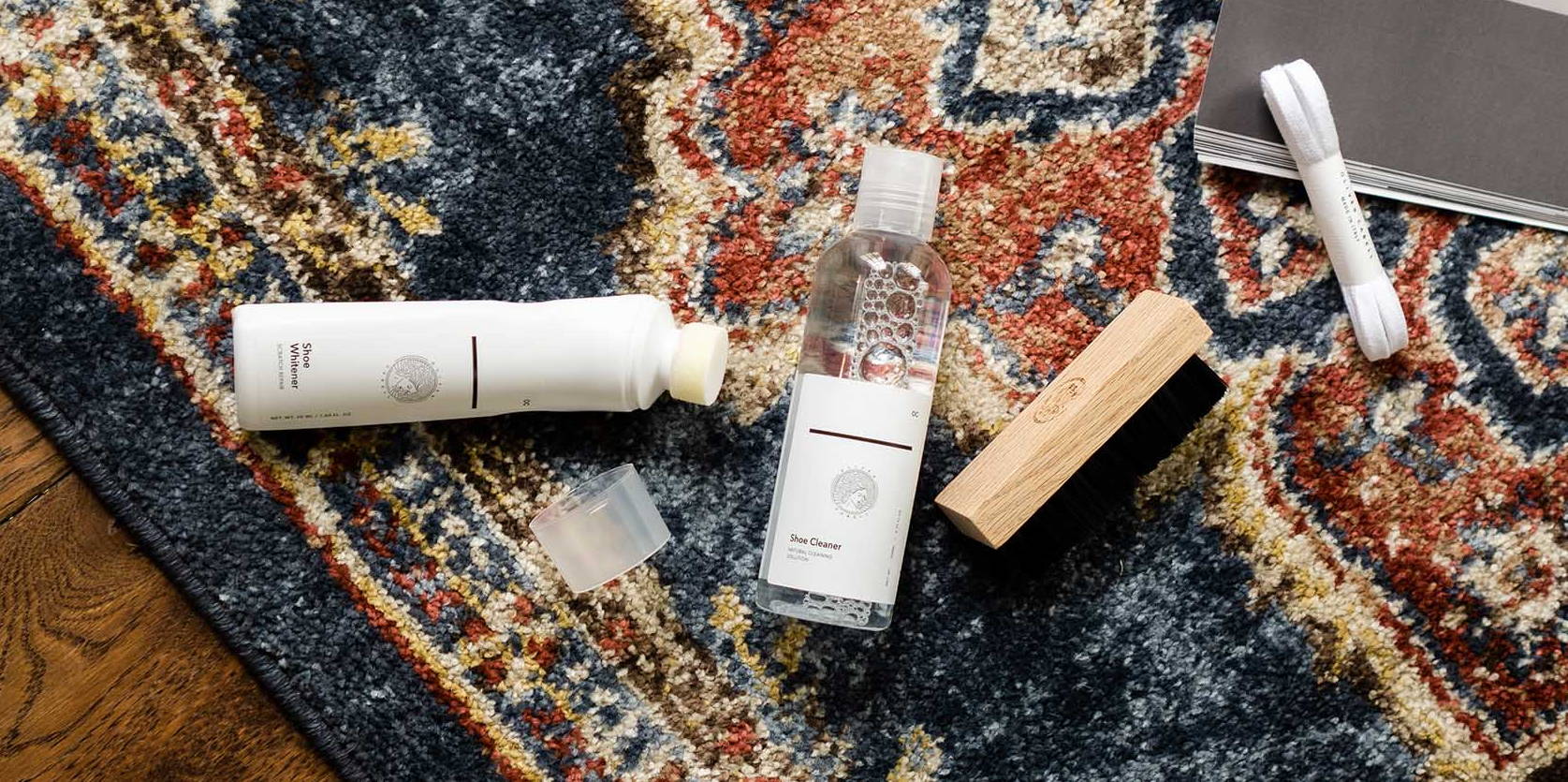 At Oliver Cabell, we take pride in our premium shoe cleaning kit which contains organic materials that are also safe for the environment!
Premium Shoe Cleaning Solution
Removes stains and dirt with its gentle foaming action. This biodegradable shoe cleaner has no harsh chemicals, and also safe to use on any color. You can also use this for canvas, nubuck, leather, or cotton. Each bottle can be used for up to 75 washes.
Our Premium Shoe Whitener completely repairs scuffs and scratches. This cream took a year in development and is specially formulated to revive white leather. Each bottle can whiten up to 50 pairs.
This premium handcrafted shoe brush is made from natural beech wood, with soft hog's hair bristles. The brush is great for canvas, leather, suede, nubuck, and other materials.
The Oliver Cabell Leather Conditioner offers a unique blend of natural waxes that nourishes, conditions, and protects your leather shoes. The effective formula keeps leather supple without any polishing. This leather conditioner also protects against salt marks and waterproofs your shoes. Made with a potent mixture of beeswax, olive, almond, and coconut oil. *not intended for suede.
How to Whiten Sneakers in 5 Easy Steps
Restoring your white shoes to their pristine glory is a no-brainer, just follow these simple steps:
Clean the shoe using the Premium Shoe Cleaner.

Release Shoe Whitener by pressing gently against shoe.

Apply using circular motions.

Air dry.

Repeat steps 2-4 as needed.
How to Waterproof White Leather Sneakers Fast
Here are foolproof steps to protecting your white shoes after every wash:


Dip a cloth or brush into a bowl of water.

Apply a generous amount of cleaner to brush.

Dip brush back into the bowl of water.

Scrub shoes creating foaming action.

Wipe clean with a microfiber towel. Repeat steps 1-5 if necessary.


Air dry. Apply conditioner.